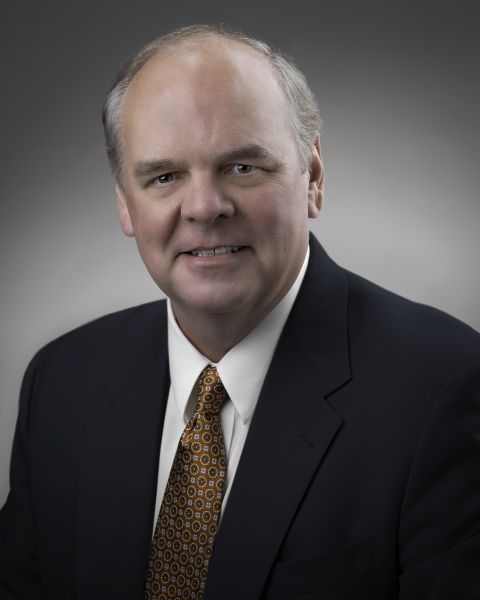 Charles D. (Chuck) Beaman Jr. serves as Chief Executive Officer of Palmetto Health, the largest integrated healthcare delivery system in the midlands of South Carolina. Palmetto Health includes a regional teaching hospital and tertiary center, three acute care hospitals, a heart hospital, a children's hospital, and a psychiatric and behavioral health hospital.
Mr. Beaman served as founding President of Palmetto Health at its inception in 1998. He was appointed by the Palmetto Health Board of Directors in January 2007 to serve as Chief Executive Officer. Prior to the creation of Palmetto Health, Mr. Beaman served as President and CEO of Baptist Healthcare System of South Carolina, Inc., from 1987 to 1998. He began his career in healthcare with the Baptist Healthcare System of South Carolina, Inc., formerly South Carolina Baptist Hospitals, Inc., in 1973.
The University of South Carolina School of Medicine conferred upon Mr. Beaman an honorary Doctor of Public Administration, the first honorary doctoral degree ever conferred by the USC School of Medicine. The honorary degree, its highest recognition, was awarded at their graduation ceremonies on May 7, 2010. Beaman received the 2013 American College of Healthcare Executives (ACHE) Regent's Senior Level Healthcare Executive award. This award recognizes ACHE affiliates who exemplify the characteristics and qualities of professionalism, life-long learning and development, along with the high ethical standards promoted by the ACHE. Beaman served as a member of the South Carolina Hospital Association board of trustees in various leadership capacities and was twice elected chairman. He received the 2004 South Carolina Hospital Association's Distinguished Service Award, its highest honor presented to individuals who have contributed significantly to health care in South Carolina. He also served as the southeast regional healthcare representative to the American Hospital Association Regional Policy board. He has served as president of the National Baptist Healthcare Association.