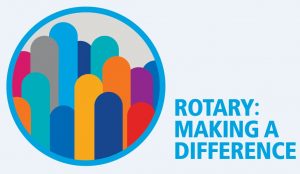 What is Business Showcase?
The concept behind Business Showcase is to make sure Rotarians are aware of what their fellow members do as professionals and business leaders and, according to Kealy Carter, "to encourage members to turn to other Rotarians when purchasing goods and services."
This is a way to keep members, especially younger ones, engaged, Carter says, when there are many options for service opportunities that exist outside of Rotary.
This meeting focuses on topics in the last stage, the twilight, of life, such as retirement, retirement communities, mental and social awareness, finances, and funerals.
Contact Kealy Carter for more information on her "Business Showcase" concept.
Of course, traditionally, one of the purposes of the Classification Talks is to let other Rotarians know what each Rotarian does for a living, why these people join Rotary, what the community interests are of Rotarians in a club, and about individual members' family and leisure interests.  New members especially should be given the opportunity for a classification talk shortly after their induction.
Rotary started with the vision of one man — Paul Harris. The Chicago attorney formed the Rotary Club of Chicago on 23 February 1905, so professionals with diverse backgrounds could exchange ideas, form meaningful, lifelong friendships, and give back to their communities.
It should be emphasized that Rotary International is an international service organization whose stated purpose is to bring together business and professional leaders in order to provide humanitarian services, encourage high ethical standards in all vocations, and to advance goodwill and peace around the world.
March 2, 2018