Charles Bierbauer, for twenty-years, a CNN correspondent in Washington and at the White House, bureau chief for ABC News in Moscow and Bonn, Germany, and since 2002, dean and professor of the University of SC's College of Information and Communications, spoke on December 1, 2017. He hosts SCETV's public affairs program "This Week in South Carolina." His topic was "Fake News is an Oxymoron".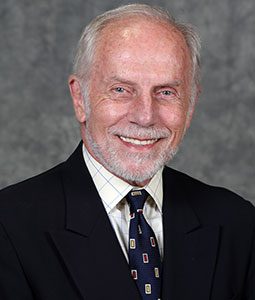 We are warned by some of our politicians that the professions that pose the greatest danger to democracy in America today are 1) judges, 2) college professors, and 3) journalists.
Bierbauer, both a professor and a journalist, told us about some of the issues that journalism – around the world – facing us today.  And what we can do about these issues.