Eighteen of us, members, spouses and guests, met at the Cayce Tennis Center (1120 Fort Congaree Trail, off of the 12th St. Extension in Cayce, SC 29033) for lunch. After lunch, John Jamison and Mike Dawson took us on a very interesting guided tour of one section of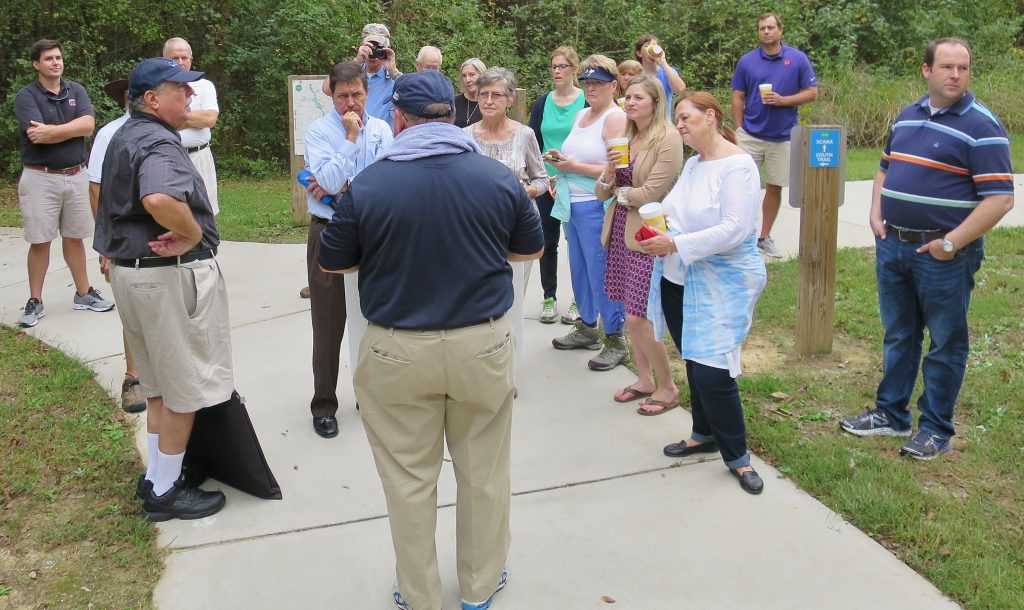 the 12,000 Year History Park on Congaree Creek. There's a Courtyard by Marriott here.
Thanks to Marshall for arranging for lunch, to Georgette for planning everything, and to Mike for leading us along the trail.