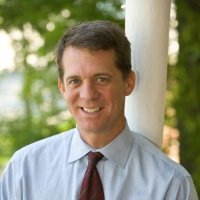 In November 1966, James was first elected to the South Carolina state house as the representative from District 72, which covers an area from I-77 at Bluff Road through Shandon and north through the intersection of I-20 and I-26.
He has served in a number of leadership roles in the state house, and currently serves as 1st Vice-Chairman of the Judiciary Committee and Subcommittee Chairman House Oversight Committee.  He is also the current chair of the Richland County legislative delegation.
In addition, James is an attorney and a small business man.
Since 1996, he has maintained his own law firm.  And, he has gained admission to the bars in South Carolina, North Carolina, Georgia, and New York.
James is also President and CEO of The Congaree Group, LLC (TCG) and TCG Congaree Analytics, which provide services that benefit military veterans.
If that was not enough, James also serves in our Armed Forces.  In the immediate aftermath of the 911 terrorist attack and after serving for eight years as a JAG officer in South Carolina Army National Guard, James resigned as a JAG officer and then re-enlisted to pursue a commission as an Infantry Officer.  James is currently a Major and Chief of Plans for the 218th Maneuver Enhancement Brigade. James served in support of Operation Enduring Freedom Afghanistan with the 218th Infantry Brigade where he was awarded the Combat Infantryman's Badge, The Bronze Star and The Purple Heart.
James has earned numerous awards including the Outstanding Young Alumni Award from the University of South Carolina (USC), the Distinguished Service Award from USC's College of Arts and Sciences, and the South Carolina Bar's Young Lawyer of the Year.  In 2016, James also received the Compleat Lawyer Award Gold Medallion.
James obtained a Bachelor of Arts in Political Science from USC in 1990, and earned his Juris Doctor from USC in 1995.
James, who is a Columbia native, is married to Kirkland T. Smith, an accomplished artist. They have three sons.