The featured speaker for our August 10th meeting was City Councilman Moe Baddourah, who spoke to the Club about his first few months on city counsel and the challenges and opportunities facing the city.  Here Moe answers a question from Past Assistant District Governor/Past President  Lou Nolan.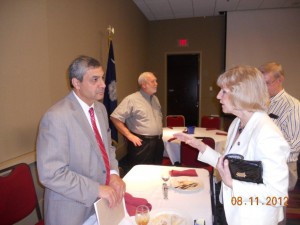 The great Football Picture Board Project also continued– Are you off the sidelines yet?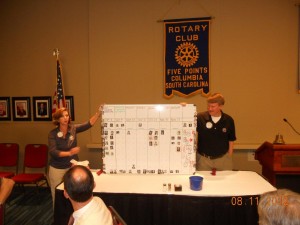 And a special thanks to our excellent Sergeant-at-Arms Jill Michels– You never get a second chance to make a good first impression– Jill does this week after week for us.  Thank you!