Sergeant-at-Arms Jill Michels is passionate about Rotary attendance and makeups as is evident from this picture taken at her technology tutorial at a recent meeting.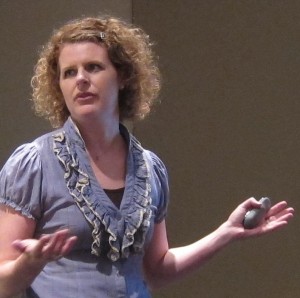 Here are the website addresses she asked be posted:
Club website:   http://www.fivepointsrotary.com
E-mail address for make ups:   mu@fivepointsrotary.com
District website:   http://www.rotary7770.org
As a reminder, make-ups should be reported within 14 days of completion.   Banked makeups will be automatically applied to missed meetings at the end of the month.