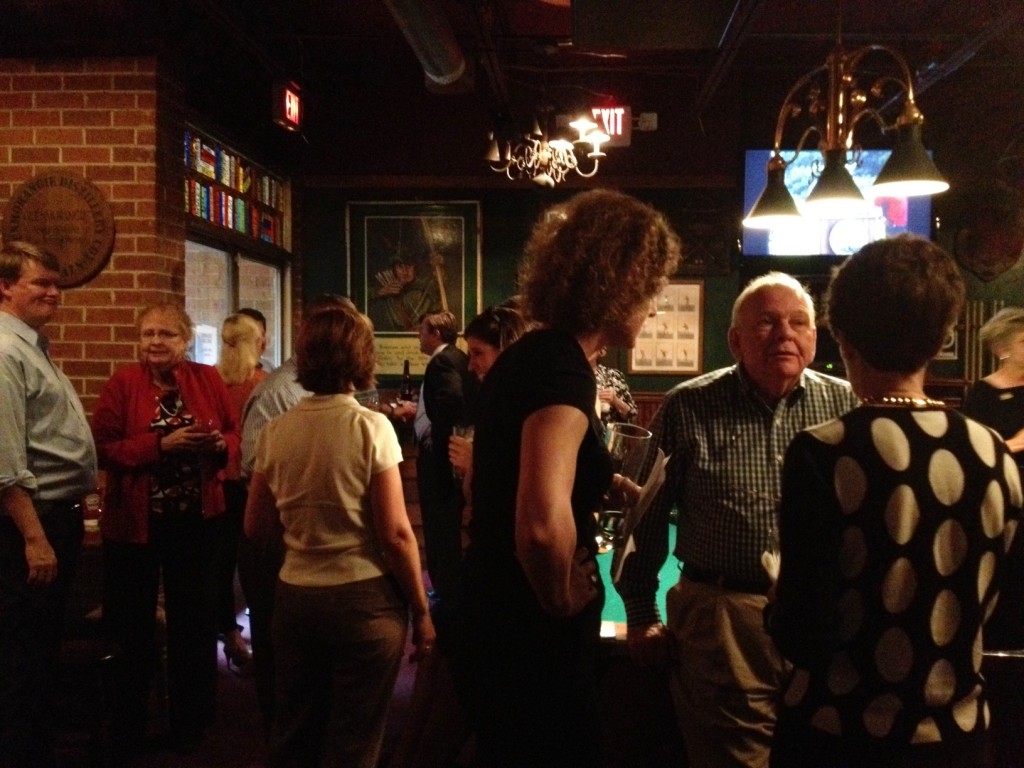 The Club social at the Publick House on Thursday 10/25/12 was a big success.  This month's social was underwritten by Jenny Isgett and Bill Latham.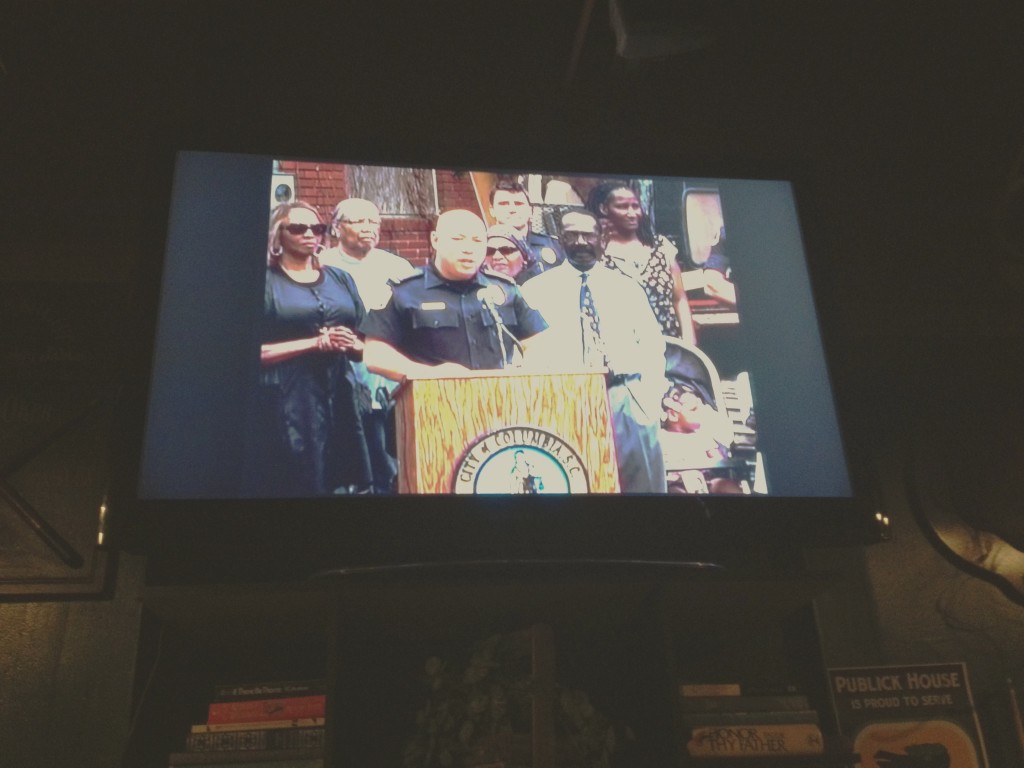 Deputy Police Chief and Club member Ruben Santiago made a surprise appearence via TV news broadcast on the bar big screen during the event.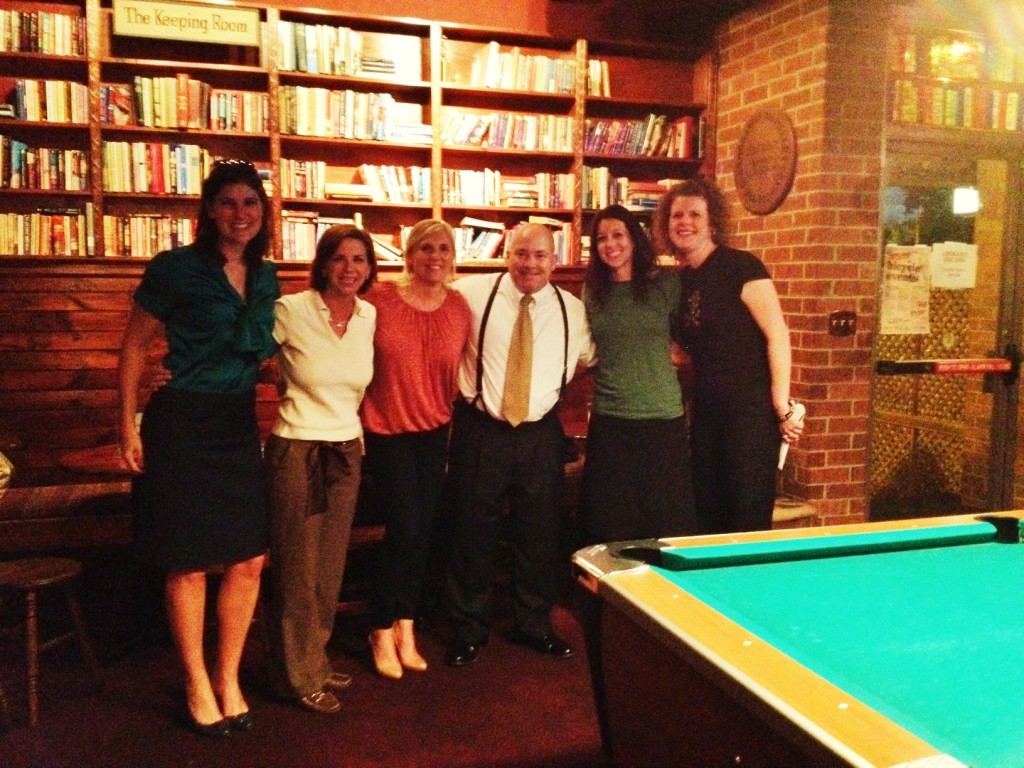 Why is President Bill smiling so much?