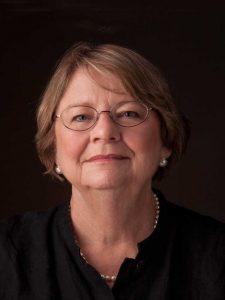 Lynn Teague, ethics advocate, lobbyist for League of Women Voters, will be speaking on The SCANA Saga, following the April 13, 2018 presentation by Dominion, The SCANA Suitor.
We will be meeting at the Main Street United Methodist Church.
Lynn Shuler Teague was born in Orangeburg SC and moved to New Mexico in 1968 at the time of her marriage to George Teague. She is a professional archaeologist, and was on the faculty of the Arizona State Museum at the University of Arizona for many years, where she served as Director of the Museum's Cultural Resource Management Division and later as Administrator of Arizona's repatriation laws protecting Native American burials and sacred objects.
She has published extensively on the prehistory of the Sonoran Desert and Colorado Plateau. She and her husband returned to South Carolina at the time of their retirement. Since 2013 she has been the VP for Issues and Action of the League of Women Voters of South Carolina, serving as the League's lobbyist at the State House. She has been involved in advocacy on voting rights and elections, ethics reform, utility regulation, and other issues of concern to the League.She is a member of the Integrated Resource Plan Subcommittee of the State Energy Plan.