This is our Saint Valen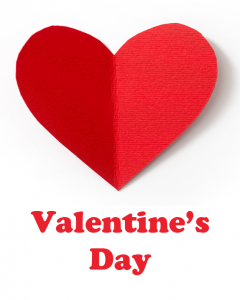 tine's Day meeting.  So, bring your spouse, partner or just a friend who understands you!  It is the Week of Love, even if the actual day is, of course, February 14.
Speaking of love, our very own member and superb chef, Dr. Robert Walker, Senior Pastor, will leave the kitchen momentarily to take to the pulpit to present "A Canterbury Trail: My personal pilgrimage through history, geography, and spirituality."  And he will talk about love.
Meet at Main Street United Methodist Church, 1830 Main Street, Columbia, SC.  This will be, without doubt, an important and emotional experience for all of us, especially the home-cooked meal prepared by Rotarian Robert.