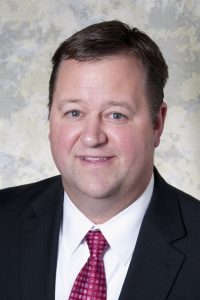 Andrew T. Leaphart, P.E., was selected as the Chief Engineer for Operations for the South Carolina Department of Transportation in September of 2015. He oversees the day-to-day operations of the agency's Traffic Engineering Division, Maintenance Division, and Field Operations staff.
In his 25 years with the Department, Leaphart has served in numerous leadership roles for the agency, in both Engineering and Administrative positions. Prior to his selection as Chief Engineer for Operations, he served as Director of Support Services overseeing Information Technology Services, Capital Improvements, Occupational Safety & Health, Customer Relations, and Commission Support. He also served as the Assistant Chief Engineer for Operations for four years, and has spent the majority of his career in SCDOT's Traffic Engineering Office.
Andy is a 1991 graduate of Clemson University where he earned a Bachelor of Science degree in Civil Engineering. He is a Registered Professional Engineer in South Carolina. He and his wife Marcie live in Lexington with their two children, Austin and Audrey.
Randall Young, P.E. began his career with the South Carolina Department of Transportation (SCDOT) in 1994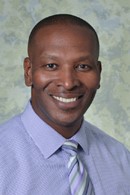 as a summer intern and accepted a permanent position in 1996 upon graduation. He has served in various areas throughout the agency including both field and headquarters' positions. In 2007, Randall was promoted to Midlands Regional Production Engineer within the Preconstruction Division, where he oversaw the design and project management within fourteen counties.
Randall was appointed Chief Engineer for Project Delivery by Deputy Secretary Leland Colvin in August 2016 after serving in the Acting capacity since December 2015. He oversees the divisions of Preconstruction, Construction, Environmental, Local Programs and Rights of Way.
Randall earned his Bachelors of Science Degree in Civil Engineering from Clemson University in 1996 and a Master's Degree in Business Administration from the University of South Carolina's Darla Moore School of Business in 2002. Randall is a registered Professional Engineer in the state of South Carolina.