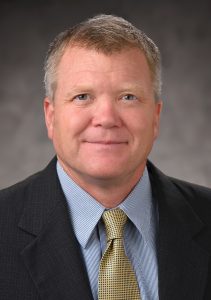 Jeff Ruble is Director of Economic Development for Richland County, where he oversees a project team responsible for recruiting and sustaining business and industry.
Previously he served as Senior Vice President for Global Business Development with the South Carolina Power Team, which represents the economic development interests for 20 electric cooperatives across South Carolina and Santee Cooper. In two years in that role, his team recorded the two most successful years in the organization's history, including landing Volvo Cars North America.
Before joining the SC Power Team, Mr. Ruble spent 12 years recruiting companies to the Columbia region for the Central SC Alliance and its predecessors promoting first a four-county and then a 12-county region. While there, he worked with companies investing more than $8 billion and creating more than 50,000 jobs.
Jeff  is a graduate of the University of Oklahoma Economic Development Institute and one of several nationally-accredited Certified Economic Developers in South Carolina. He's completed post-graduate work at the University of South Florida, Georgia Tech and the University of South Carolina.
He serves as the immediate past president of the South Carolina Economic Developers Association, and serves on the boards of Accelerate SC and the Columbia USC Incubator. He is also a member of the International Economic Development Council and the Southern Economic Development Council. He has published articles on regional economic development strategies and energy policy.